The program for this training was designed for youth workers who seek to develop skills for communication (writing, speaking, advertising activities before, and after the actions). To discover the power of social medias and to know how to use them to increase visibility and spread results of the project and about the organizations. The training course bring together 20 participants from 5 countries, active team members of our organizations with idea after that all of them to contribute to our work with the community.
Topics covered in this training:
Advertising and visibility.
Marketing and communication with different audience.
Practical skills: video Editing, make a poster/flyers, basic rules when make a web-page or publishing in social medias
Personal Development as public speech and team working.
And because one of the topic was PUBLIC SPEECH one of our colleagues: d-r Kedmon Mapana (from Tanzania) has an open lecture in one of the biggest university in Bulgaria: University of National and World Economy
The participant have a task to prepare and organize a real even: movie-shooting with panel discussion after that. The poster also is done by our participants. Negotiation for the venue and inviting the guests also:
In the end – all participants received Youthpass certificates: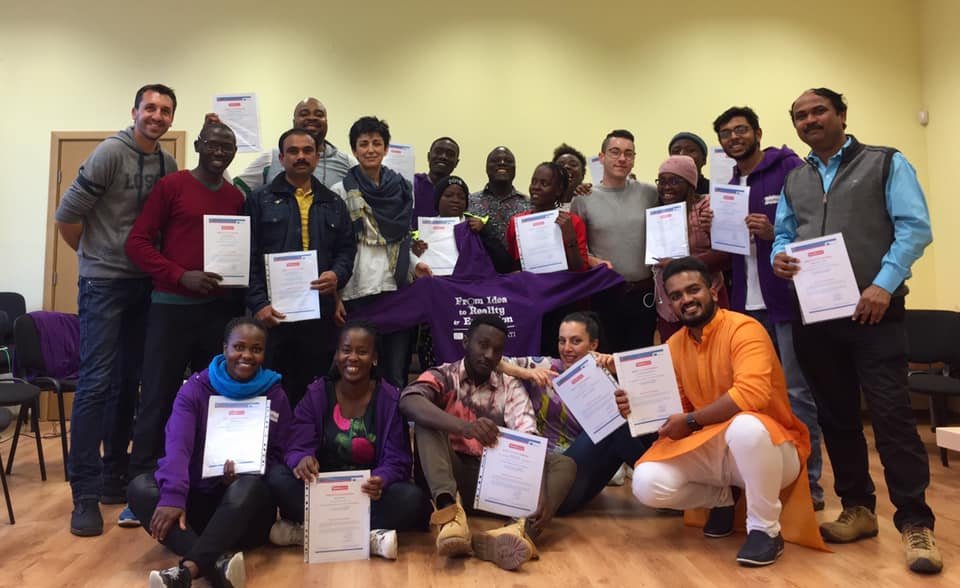 Some articles about the training:
---
Before arriving in Bulgaria: