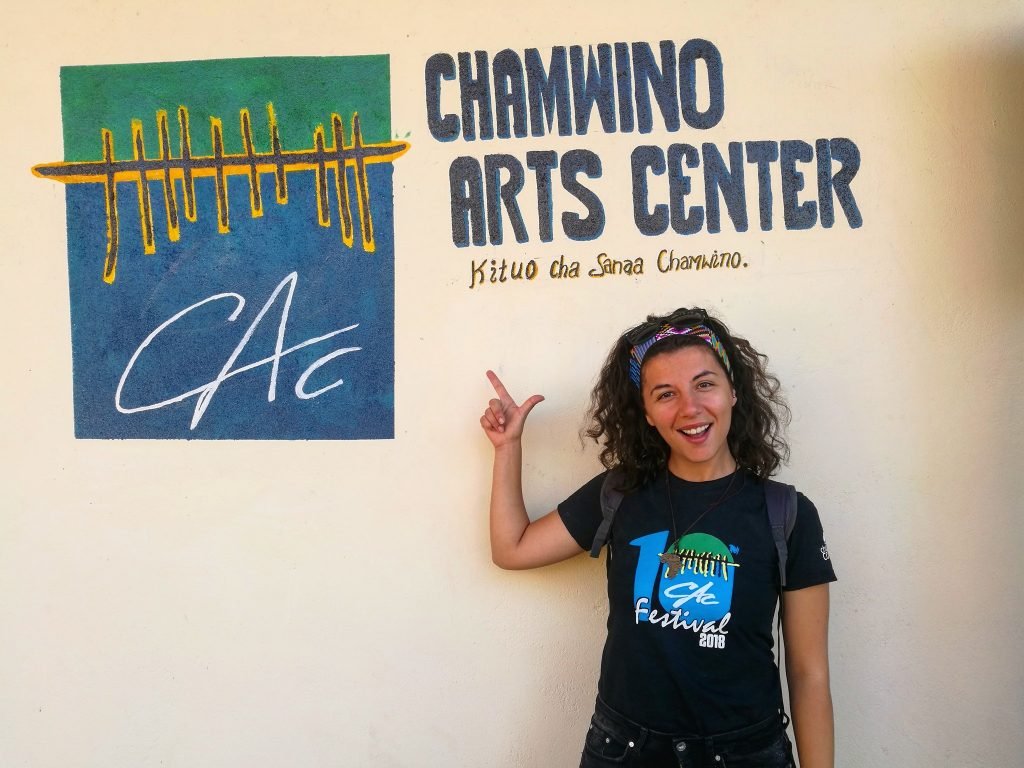 "I'm Monica Ugrenova I participated in European Volunteering Service Chamwino Arts Center in Tanzania from May to September 2019.
One of my main activities was related to helping with organizing a big folk festival. The name of the festival is The Wagogo Music Festival and it comes from the local GOGO tribe. It was a great activity and experience for me. I love art and it was really interesting for me to be a part of this festival! It was emotional, beautiful and enriching!
Even I learned some tribe's songs and dances.
The other main activity of this project was related to school teaching. Taught youth in high school basic computer skills. It was very interesting and challenging for me, because we had to start with a blank sheet on which we made a syllabus. I am very proud how our training went, because the students have learned a lot in a few months!
The third main activity was my favourite and emotional for me, because it is directly related to my professional education. I am an actress and theatre director and in Bulgaria I work in a professional theatre as well.
In the primary school in the suburbs of the capital of Tanzania, I made a drama club with 32 kids. I cannot say in a few words how much these children have changed me! All my life I will remember this drama club. Finally, we did a non-verbal performance, that we played during the festival.
Oh my God! I had many challenges!
I can start with cultural differences and skin colour, the first time I felt different with. The special name for white people "mzungu", which at one time I took as my given name. Other times, I felt lonely because I thought it was kind of racism. Over time, the whole town learned my real name and the skin colour didn't matter anymore!
I can continue with the challenges that had in my EVS project, because they were many! I was bitten by a 200 years old tortoise, had altitude sickness and much like that, but look at everything with a big smile now, because these challenges have changed me as a better person!
One of the words on Swahili, will never forget is "changamoto" means challenge."
The main mission of two Bulgarian youth in Tanzania was to lead courses of digital competencies. A couple of weeks before their arriving in Chamwino was opened an educational center – with library and computers. The first group that they start was how to work with computers for youth, the second one was for advertising and social medias.
Both of our volunteers are artists in their soul and with a big pleasure were organized work-shops for painting and theater. Some of these small painters handing the brushes for the first time. Hand made jewelry and a colored front wall will stay as results for a long time.
The theater performance that opened the 11 Chogogo festival from a group leaded by Monica:
and cleaning actions probably will stay long time as a memory in our African friends:
Tanzania is a place that has to be visited and tested. In the end of July our colleagues make awesome folklore festival. Stay tune and plane your trip in Tanzania in July.
More about the hosting organization see here
And about the festival: here